Web Hosting | Choose Zafuna as your top choice when it comes to your website  performance
Welcome to Zafuna Host: We Host Your Website the Way You Want!
Take your website on the road to success with a reliable web hosting account.
Zafuna Host is based in Johannesburg, South Africa, and it is a leading web hosting company that is up to shaking the web hosting world.
With thousands of satisfied clients across the globe, Zafuna Host sets itself apart from the competition with its reliable hosting plans that don't break the bank.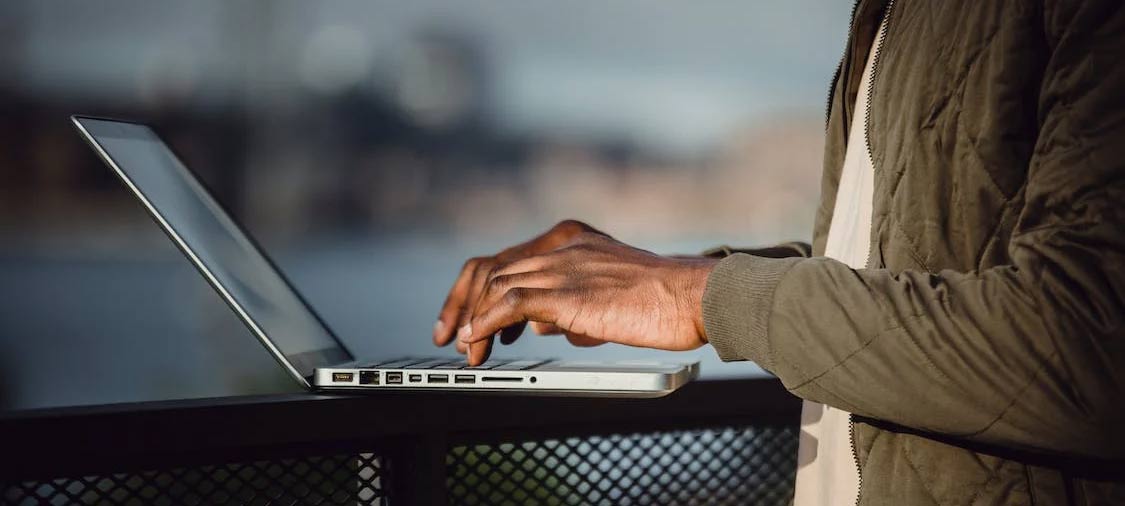 Zafuna Host takes great pride in its easy and simple-to-use control panel, which also happens to be one of its key features.
All it takes is a simple login and you can get instant access to all the necessary tools to help you manage your website and hosting account.
With just a few clicks, you can also install the popular CMS platform of your choice, such as WordPress.
Aside from the user-friendly control, you can also choose from a plethora of hosting options with Zafuna Host.
It doesn't matter if your high-traffic site requires a dedicated server, or if you have a small website that can use shared hosting, Zafuna Host got your back covered with the different plans that cater to different needs and budgets.
You can enjoy top-of-the-line customer service when you choose Zafuna Host as your official hosting provider, something that you don't often get from anywhere else.
Zafuna Host has a team of expert professionals who are available 24 hours a day, 7 days a week, and 365 days a year to help you with any question or problem you might encounter while using its services.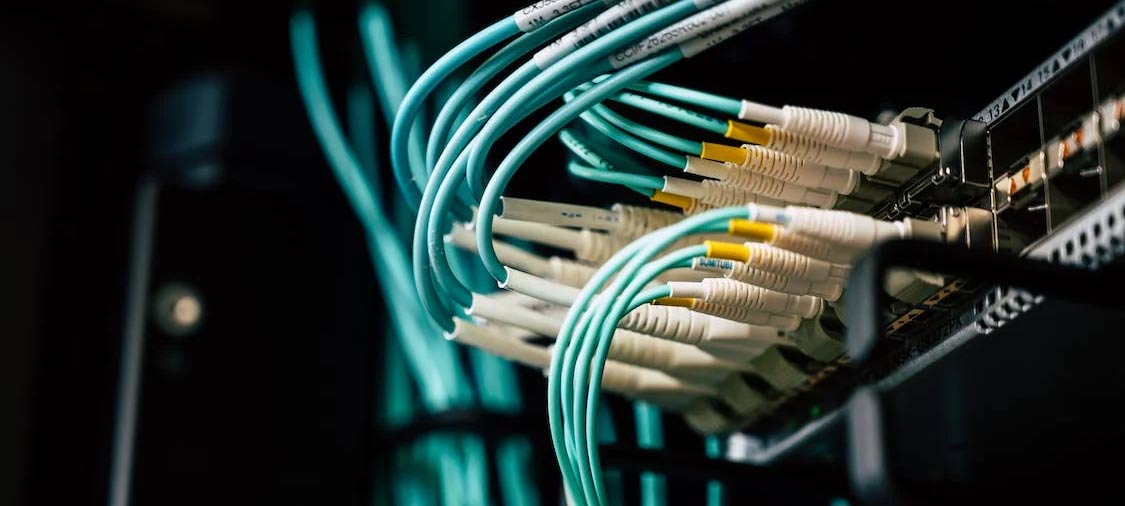 Whether it is only a simple general question or you are dealing with a more serious technical issue, the customer support team at Zafuna Host will be more than happy to assist you every step of the way.
The uptime guarantee of Zafuna Host is yet another good reason why more and more webmasters choose them over others.
The company not only promises but also ensures a 99.9% uptime rate, so you can be sure that your website is always smooth and up and running.
It is a critical feature for any business because a downtime of just a few minutes can lead to lost revenues.
Zafuna Host also has other additional services aside from its hosting plans.
The company also specializes in email hosting and domain registration.
Zafuna Host lets you register and manage your domain name. You can then use your domain name to get a professional email address.
As far as pricing is concerned, Zafuna Host also offers some of the most competitive rates in the industry.
The company has several hosting plans available that clients can choose from, offering options for large enterprises and small businesses alike.
With all the exciting discounts and regular promos, you can easily find the perfect hosting deal for you at Zafuna Host.
Zafuna Host is an affordable and reliable hosting option for both individuals and businesses.
The uptime guarantee, easy-to-use control panel, and outstanding customer service are just some of the many reasons why Zafuna Host has become the number-one choice when it comes to hosting.
What Types of Web Hosting Services Suits Your Business?
Business owners can just do so much in a day, and running your website and all its technicalities is probably the last thing you'd want to worry about.
This is why you have to make sure that your chosen web hosting service provider can handle all your needs with ease.
In case you don't know, businesses have several options when it comes to web hosting services.
However, it is easy to get confused as to which one suit you best.
To help you make the right choice, here is a quick overview of different types of web hosting services available for today's businesses:
1. Cloud Hosting
Cloud hosting uses a virtual server network for file storage in the cloud. This particular type of hosting follows a pay-as-you-go system, letting you upgrade the services you use as and when necessary.
Cloud hosting also lets you add supplementary virtual server resources to keep up with your growing traffic. This gives you the guarantee that your website will always be online even if any of the servers fails.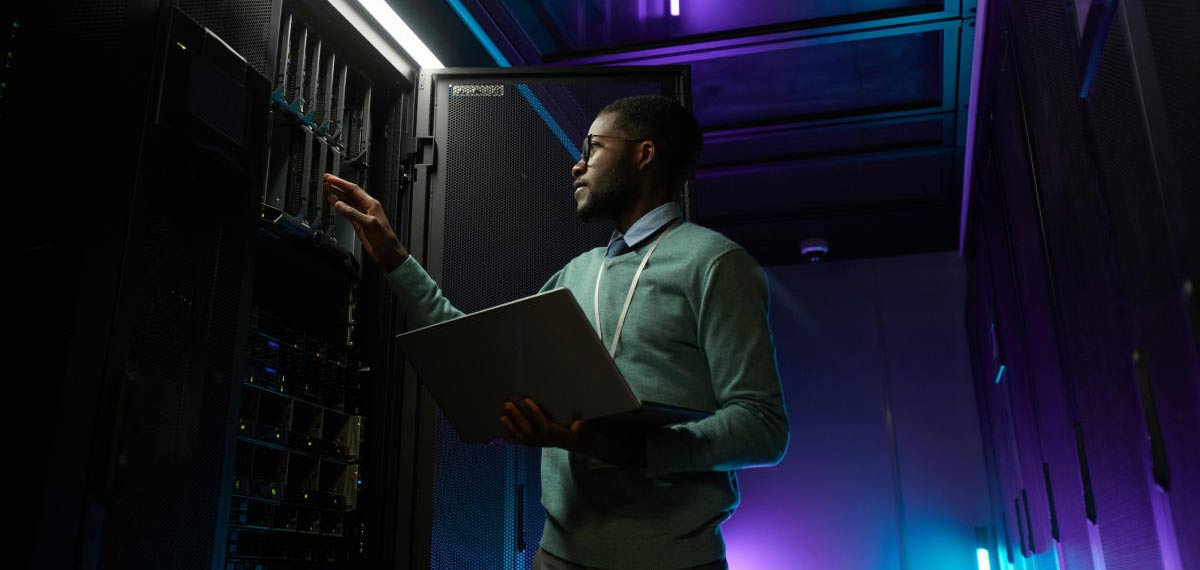 With cloud hosting, you can expect to spend $40 up to $100 a month or more, depending on your chosen plan. Web hosting, on the other hand, is often cheaper than cloud hosting but without the same level of scalability or flexibility that cloud servers can offer.
2. Colocation Hosting
Colocation hosting is a more advanced type of web hosting that only large businesses use. In this form of hosting, you will be the physical owner of the hosting hardware.
It means that you will actually buy the hosting servers you like to use. But you need to rent space in the data center of another company that will maintain and power the hardware for you.
You will basically continue to use your infrastructure without the need to have a physical space of your own for this, together with all the relevant costs like air conditioning and electricity.
3. Dedicated Hosting
With dedicated hosting, the customer runs their website using an entire server on a lease.
The server is exclusively dedicated to the use of that customer. It gives them complete control over all the resources including the operating system, storage space, RAM, and CPU power.
Dedicated hosting offers several benefits, such as improved performance levels because the customer has full control of the resources of the server.
It also offers better scalability for bigger web projects that call for a network connection of their own or higher performance levels.
Customers can also continue to use the earlier PHP versions starting from Version 4 onwards with the PHP Extended Support feature from IONOS.
One downside of dedicated hosting, however, is the fact that it is more expensive than shared web hosting because of the higher maintenance costs and hardware usage it requires.
Aside from this, since this form of hosting doesn't have a shared environment, there might be problems regarding compatibility between websites or applications if they don't belong to the same server.
4. Email Hosting
Email hosting refers to the provision of storage for electronic mail and other relevant services to it. Email hosting services have two main types, and these are free and paid email hosting.
Free email hosting, as its name suggests, offers unlimited email accounts for free. The service provider, however, might limit some features including bandwidth usage and storage space.
Meanwhile, paid email hosting provides higher levels of reliability and performance for a certain fee. It is common for some providers to offer extra features such as address books, calendars, web interfaces, and others at an extra price.
5. Reseller Hosting
When your business involves building websites, like in the case of design or development agencies, chances are you need to deal with hosting.
Most clients are clueless about hosting and will be more than happy to get some help to get things up and running.
Reseller hosting is a good solution in cases like this. Here, you will get access to the account that lets you offer hosting services to your clients.
Your clients will then pay you directly and you will be in charge of managing their accounts.
While it may sound like additional work on your part, reseller hosting offers many perks as long as you pull it off well.
Many web hosts offering reseller accounts let you charge any amount you like for hosting.
It means that if you have a web development agency, hosting can become a good source of constant revenue.
6. Shared Hosting
In shared hosting, several websites are hosted on one server.
This is often considered the cheapest out of the different hosting options and is also the most suitable choice for smaller websites that don't need a lot of resources or bandwidth.
Shared hosting plans normally provide email accounts, unlimited disk bandwidth, and other features at a reasonable rate.
Even though there are some restrictions when it comes to shared hosting packages, these don't harm the user interface or UI of a website.
The shared hosting packages come with free website hosting account migration in most cases.
One of the things that make shared hosting popular is that it offers businesses an easy way to kick-start the use of web hosting with no need for a large investment upfront.
This also allows websites with limited sources to scale up as necessary without any data migration or downtime issues.
In addition, most providers even have enticing introductory offers together with a free one-year domain registration on annual plans.
This makes shared hosting even more appealing than other types of web hosting such as dedicated and VPS hosting whose price tags don't often include these benefits.
The basic shared hosting plan of Zafuna Host includes email support and an SSL certificate for your website for free.
Zafuna Host also provides its customers with live chat support in the form of online support.
7. VPS Hosting
Virtual Private Servers or VPS hosting allows customers to use virtualized servers.
With VPS hosting, a single server will act like a series of different servers.
You will get a dedicated portion of the resources of the shared server together with fewer website-sharing resources.
These give you better control over the performance of your website.
VPS hosting is usually priced at $50 to $200 a month, which depends on the features offered and the specific provider.
6. WordPress Hosting
WordPress hosting, as its name suggests, is the type of web hosting specifically meant for WordPress websites.
This includes several features including a one-click installation of WordPress and unmetered bandwidth.
The basic shared
These are the different types of web hosting services that businesses can choose from.
In addition to hosting, web hosts also provide a variety of protection and security services to ensure the reliability and security of websites.
These services include but are not limited to the following:
·24/7 expert and professional support to troubleshoot any problems that might arise with website maintenance or web hosting.
·Automated security updates to ensure that the websites remain up to date with the newest fixes and patches.
·Free SSL certificates to guarantee the trustworthiness of site URLs and encrypt data transmissions.
·Detection of malware to identify harmful software and eliminate it from websites right away.
Best Web Hosting Services for Small Businesses
Here are a few tips to help you get started:
1. Determine the specific type of web hosting service that your business needs.
Each type of website hosting service has its own set of advantages and disadvantages, so you have to consider the specific needs of your business when looking for a web hosting provider.
Shared web hosting is by far the cheapest option although it provides limited resources and bandwidth compared to VPS or dedicated plans.
Meanwhile, VPS hosting gives you better control over your server environment but is more expensive than shared hosting.
Cloud computing, on the other hand, offers scalable resources that could be used as needed with no upfront investment in software or hardware licenses.
Automated data backup is also available in case any disaster or emergency arises. Websites loaded with media such as videos and images will require a bigger storage space.
2. Research and compare several web hosting service providers
Start by researching several web hosting providers to compare their uptime, options, and pricing.
Search for providers with various plans available at different price points, together with money-back guarantees if needed.
Determine the number of reviews of Web Site Hosting companies and chose the best ones to compare.
Make a side-by-side comparison of the different web hosting providers to help you see and identify right away which ones provide the best value for money.
You should also check if they can cater to your needs the most when it comes to the available features and support channels in the form of email or phone.
Read and go through the customer reviews for every provider to know what other people think about their customer service experience regarding issues such as billing errors or downtime issues with their website hosting services as a whole.
Based on the gathered results of your research after comparing features, checking pricing structures, reading customer reviews, and others, you can now make an informed and educated decision about the right website for the specific needs of your business.
3: Check the benefits and pricing plans.
When checking the benefits and pricing plans of a web hosting service for your specific business needs, you have to compare the services and options that each provider offers.
Belldar, for example, provides a reasonable plan for as low as $15 a month that includes step-by-step instructions, one-click WordPress installation, scalability to keep up with the growth of your website, a cPanel control panel, and 24/7 chat support with friendly services.
The company also offers different add-ons for their technical and web hosting package options.
Other providers might also offer different services or features that can cater to the specific needs of your business.
It is also crucial that you compare the price points of every package when looking for the web hosting service most suitable for your needs.
The Website The high-End Hosting plan of Zafuna Host, for instance, starts for as low as $14.99 a month, making it the most attractive option for businesses.
Other providers, on the other hand, may have higher or lower prices depending on the features and other offerings they provide in their respective plans or packages.
4. Ensure the suitability of the service for your business needs.
Research the different available web hosting services and compare their prices, features, and customer reviews.
Be sure to consider factors like storage space, bandwidth limits, allowed domains, website builder features, and availability of customer support when deciding on the right service for your needs.
Go through the contract documents or terms of service with great care before you sign up for a web hosting package.
Doing so will ensure that the package caters to your needs and abide by any legal requirements applicable to your business website content or operations in your country or region of operation, residence, and others.
See to it that the web hosting provider you choose also has 24/7 support available via chat or phone call.
This can come in handy if you need assistance with website setup or you need to troubleshoot an issue during business hours when appropriate.
5. Confirm quality standards by reading the reviews of previous customers.
Look into the specific web hosting service provider that appeals to you the most. Compare it with other similar providers, and check their awards and reviews.
Assess their features and compare them to those of their competitors.
Be sure to take into account different factors like security measures in place, the technology used, response time, pricing plans offered, customer service availability, and others.
Don't hesitate to raise your questions if you have any.
Reach out to the customer support team of the provider to get in-depth answers about their offerings and services and any other concerns you may have about them.
If possible, try to sign up for a trial period or give their services a quick try first before you make a full commitment so that you can test them out directly before you decide on whether or not they suit your needs.
6. Consider reliability and security measures.
When looking for the best hosting service for your business, you have to consider both the reliability and security measures that each company offers.
ll web hosting services advertise 99.9% or even 100% uptimes together with security features like malware scans and firewalls.
But you need to refer to third-party websites to confirm the truth of these claims.
This is the only way to know if the company lives up to its promises.
Businesses should also look for a web hosting company that provides 24/7 customer support as this is extremely critical if something goes wrong with their server or website.
7. Evaluate the options for customer support.
Reach out directly to the web hosting provider to learn more about their customer support options like a phone number for assistance, live chat availability, and the like.
This is also the time to confirm if there is a money-back guarantee policy in place in case you are not happy or satisfied with the service after you try it out for several months and if a trial period is available.
8. Decide if you prefer hybrid or cloud hosting.
Hybrid and cloud hosting both offer different technical support levels like installation, optimization, security, and patches.
Cloud hosting services often offer more robust features including automation and scalability compared to hybrid hosting services.
On the other hand, hybrid hosting is typically more affordable than cloud hosting because of the absence of automation and scalability options that hybrid providers offer.
In addition, hybrid providers may also not have the same resources or level of expertise as cloud providers which might affect the overall performance if problems occur with your server setup or website.
9. Choose the best-managed WordPress hosting solution for the specific needs of your business.
Identify the specific goals and needs of your business. What kind of website do you plan to set up? What features do you expect from a hosting provider?
Don't forget to research and compare several providers of managed WordPress hosting solutions to determine which one will meet all your requirements and provide advanced options like automatic backups, speed optimization, security, and others at a reasonable price.
Read reviews from actual users to know what other users think about the services that each provider offers so that you can reach a wise decision according to real-life experiences instead of just referring to the spec sheets and marketing claims alone.
After you find the most suitable solution, you can now sign up and form a relationship with the customer support team of the company who can help troubleshoot problems that may pop up during the setup process or following the launch in case there are any issues with downtime or performance.
Website Servers and Their Important Role
Website servers are computers that store and manage the data and files that make up websites.
The moment you type in a particular website address and hit enter, the device or computer will send a request to the website server to retrieve the data and files associated with that specific website.
The server will then send back the data to your computer which will translate it into the website that you can see in your browser.
Website servers are a critical part of the internet since they allow anyone with an internet connection to access them.
Web servers have several different types and each one has its specific features and functions.
The Apache HTTP Server is the most common type of website server, open-source software that runs on various operating systems.
It is a popular server thanks to its flexibility and ability to deal with large traffic volumes.
The Microsoft Internet Information Services (IIS) server is another type of web server designed to work with the Windows operating system.
The IIS is typically used to host websites on corporate networks or to host applications that require using Microsoft technologies.
Website servers can also be configured to handle various forms of content, including dynamic PHP pages, static HTML pages, or streaming audio and video.
It is also possible to configure website servers to use different security measures, like SSL/TLS encryption, to ensure the security and safety of data.
Aside from hosting websites, website servers also come in handy for hosting web-based applications like content management systems or online stores.
These applications rely on the server to retrieve and store data, as well as to execute and process tasks.
Simply put, website servers are a critical component of the internet. Without them, it wouldn't be possible to share and access resources and information online.
Thanks to website servers, the internet as you know it right now wouldn't even exist in the first place.
Scalable Web Hosting Plans and Website Design for All Businesses
Zafuna Host offers a selection of web hosting plans for nine of the top CMS platforms such as WordPress, Woocommerce, Magento, BigCommerce, and Drupal.
It makes the company an ideal option for businesses that are poised for growth and need to scale their website as quickly and easily as possible.
Unlike other web hosting providers out there that have fewer plans for a smaller number of CMS platforms, Zafuna Host sets itself apart from the competition with the extensive variety of available plans at different prices that depend on the specific platform you like to use.
Website Creation Made Easy with Zafuna Host
Creating your business website has been easier than ever with Zafuna Host.
Start by deciding on the specific type of website you like to make.
If you plan to open your online store, for instance, decide what services or products you will sell, and identify the platform that best suits your needs.
Select the Zafuna hosting package compatible with the type of website you will create and can handle the expected volume of traffic for that particular type of website, such as WordPress hosting for blog websites.
You can even chat with the friendly staff of Zafuna Host and inform them what you need the most.
Just like that, you can just sit back and relax while the team at Zafuna Host starts working on building your brand-new website!
Why Does Your Business Need a Solid Online Presence?
If you are a business owner, chances are you are already aware of the importance of having a solid online presence.
Your business website is typically the first point of contact for all your potential customers, so it is important to always make a good impression.
This is the reason why it is extremely important to build the most amazing website for your business or company.
But what really makes a website amazing in the first place?
Contrary to popular belief, there is more to an amazing website than a pretty design alone.
An amazing website is easy to use, intuitive, and provides value to all users. It is also fast-loading, mobile-friendly, and secure.
Zafuna specializes in building websites that tick off all these boxes.
We have a team of experienced web designers and developers that work hand in hand with you to understand your business and all its specific and unique needs.
We will then come up with a custom website that is the best reflection of your brand and perfectly showcases your services or products.
One of the main features of an amazing website is the ability to convert visitors into loyal customers and generate more leads.
Our team considers conversion when designing your website and uses tactics like lead-capture forms and calls-to-action to encourage user engagement.
We will also optimize your website for search engines to ensure that potential customers won't have a hard time searching for it.
An amazing website can also evolve and adapt to your business.
As your business changes and grows, your website should keep up seamlessly as well.
This is why our company offers ongoing software updates and support services to keep your website functioning at its best and to ensure that it always stays current.
If you want to further improve and solidify your online presence, Zafuna is here to help you build the most amazing website for your business.
With our expertise and knowledge and our commitment to helping you succeed, we will create a one-of-a-kind website that can help your business grow and thrive for a long time.
Experience Exceptional Support and Customized Design Approach with Zafuna
Zafuna sets itself apart from other WordPress design studios with its extensive variety of services and features that cater to seasoned and new users alike.
Take advantage of customizable designs, insightful analytics, scalable growth options, and marketing tools.
Zafuna Design Studio also offers 24/7 support together with automated security updates, backup data protection, and guaranteed reliability.
It gives users much-needed peace of mind when using their services.
Adjustments are also made to the hosting environment to ensure that your new website will work and function smoothly on the website server.
Why Your Website Needs Excellent UI
UI or user interface refers to how a user interacts with a website, application, or computer.
It includes all the visual elements like text boxes and buttons, as well as the non-visual elements including response times and hover effects.
The main objective of any UI design is to create an efficient and intuitive user experience to allow user to do their tasks and reach their goals with ease.
Your website should have an effective and efficient UI design as it ensures that your users won't have a hard time using your site, thus improving their satisfaction and subsequent loyalty.
A well-designed UI helps increase the overall efficiency of a system while lowering the number of errors that users make.
Several factors must be taken into consideration when designing your websites, such as your target audience, the specific tasks and goals the user will perform, and the platform used, whether it is a mobile device or desktop computer.
UI designers use a plethora of techniques and tools, like prototyping and wireframing, to test and improve their designs before their full implementation.
We Answer Your Questions Right Away! No Time Wasted Here!
Get in touch with our Zafuna Web Site Hosting Guru Crew Support team via phone, live chat, or email. Ask your questions and wait for a response from any of the experienced members of our support team.
The support team member will answer your questions and offer solutions to any problems you might be encountering with Intuitive WordPress or the hosting services on the whole.
The support team member can also schedule an appointment with one of their professional technicians if necessary.
Our technicians will remotely access your computer through a secure connection and solve any problems that may be hindering you from enjoying an effective and efficient use of Intuitive WordPress on the web hosting services of Zafuna Host.
Easy and Free Website Migration with No Downtime!
We make website migration easy, simple, and free in just a few steps:
1. Sign up for your web hosting account with Zafuna Host.
2. Get in touch with us to book a free website migration for up to 5GB of your cPanel accounts or a maximum of three databases or websites.
3. We will seamlessly transfer your data from your existing web hosting provider without any downtime throughout the process as necessary.
4. After the migration is finished, we will give you step-by-step instructions on setting up the different components of your website components that your old host managed in the past such as email accounts and DNS records.
Once you have migrated one website, we will then proceed to migrate the rest of your old account's websites, if there are more.
Contact Us Anytime!
1. Call us to ask your questions about building a WordPress website.
2. We will give you detailed instructions on building a WordPress website, together with guidance on the best themes and plug-ins according to your needs.
3. After building the website, we will schedule regular maintenance sessions to guarantee that it is optimized for search engine visibility and runs smoothly.
Why is Zafuna the Best and Most Ideal Web Hosting Company for Me?
Newbie-Friendly, Feature-Rich, Secure, and Blazing Fast Web Site Hosting
Zafuna Host provides secure, blazing-fast, and even eco-friendly web hosting with various features. These include:
24/7 customer support
Dedicated customer success manager to address any issues or queries
Fast website loading times
Optimized infrastructure for improved reliability and security
Scalable solutions to keep up with growing needs
The 30-day money-back guarantee lets you confidently try the builder first knowing that you can get a refund if it doesn't cater to your needs.
We Provide Striking Website Designs and Exceptional Maintenance
A beautiful and striking website design can improve user experience to a great extent and help create a positive and strong impression of a brand. The following are several key elements that make a website design beautiful:
Accessibility: A stunning website must be accessible to disabled users, including those who use assistive technologies like screen readers.
Aesthetically pleasing visual design: It includes using high-quality graphics and images, as well as a cohesive color scheme aligned with the brand.
Attention to detail: Even the smallest details, like smooth transitions between pages and well-placed calls to action, can make a significant difference in user experience as a whole.
Easy-to-use navigation: It must be easy to find and use the navigation menu to allow users to quickly find whatever they need.
Fast loading times: Websites are expected to load quickly and websites that load too slowly can be a big turn-off for users.
Responsive design: A beautiful website must look good on all devices, including desktop computers, smartphones, and tablets.
All in all, a beautiful website design effortlessly combines aesthetics and functionality to offer users an enjoyable, pleasant, and positively unforgettable experience.
For website options like Starter Business or Premium business, we consult with business owners and carefully craft their offers on newly built sites and make sure the clients like the newly built website.
Website Maintenance for Your Convenience
Zafuna will also perform all the necessary website updates tasks to keep it up-to-date and running smoothly.
This can include tasks like checking for broken links and fixing them, updating images and content, and making that the website is always secure and performs well.
Website maintenance is important as it helps protect from security threats, improve user experience, and retain the search engine ranking of the website.
Here are several keep components for website support and maintenance:
Check for and fix broken links: Users find broken links frustrating.
Broken limbs can even harm the search engine ranking of your website.
It is recommended to regularly check for and fix any broken links on your site.
Guarantee website security: It is important to keep your website secure to protect it from hacking and other forms of security threats.
It may involve the installation of patches and updates, the use of secure passwords, and the implementation of other security measures.
Monitor website performance: You also need to ensure that your website performs well and loads fast all the time.
You need to check your website's uptime, monitor page load times, and optimize images and other media to boost performance.
Update content: It can include adding new blog posts or pages, updating existing pages, and removing obsolete content.
Keeping your website content relevant and fresh helps improve user experience and search engine optimization.
Performing update tasks regularly can help maintain your search engine ranking, protect against security threats, and improve the overall user experience.
Reliable Hosting That Reaches More Audiences
Reliable hosting helps Zafuna reach more audiences by offering the necessary infrastructure to launch a website that gives visitors the most incredible experience.
Thanks to reliable hosting, Drupal can scale as required to have room for growing traffic loads or visitor numbers.
It ensures that Zafuna's website is always up and running, letting them reach more customers and continue its business growth.
Power Your Website with Everything You Need at Your Disposal
Zafuna Host offers an extensive selection of web hosting services, which include, but are not limited to the following:
Storefronts are designed and ready for eCommerce so you can sell online right away
Free analytics tools to track the behavior of your website visitors
Free domain name for your first year
Power Plan at $45 a month which includes unlimited bandwidth, hosting storage, and email accounts for WordPress websites. The Power Plan + WordPress Pro plan is packed with twice the computing power, automatic scanning and removal of malware, and automatic account backups at no additional cost.
Scalable infrastructure to keep up with the growth of your business


If you have any requirements about our Web Design Studio Contact Us Today